I am have been busy and haven't had a chance to post my latest projects so, here is a mass craft post!
Project #1:
I made an explosion box for a girlfriend that is about to have her first baby, a girl.
Top of the box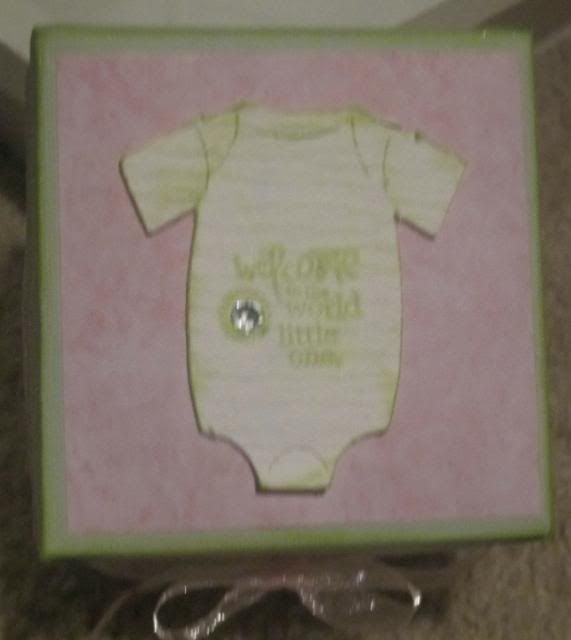 This is the box opened. The baby's name will be Audrina. I computer generated the A in the middle of the box.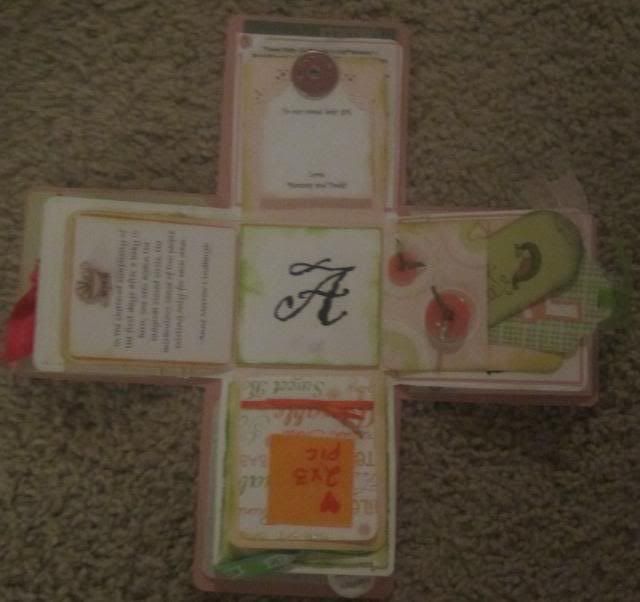 One of the flaps, I made some tags and a pocket for them.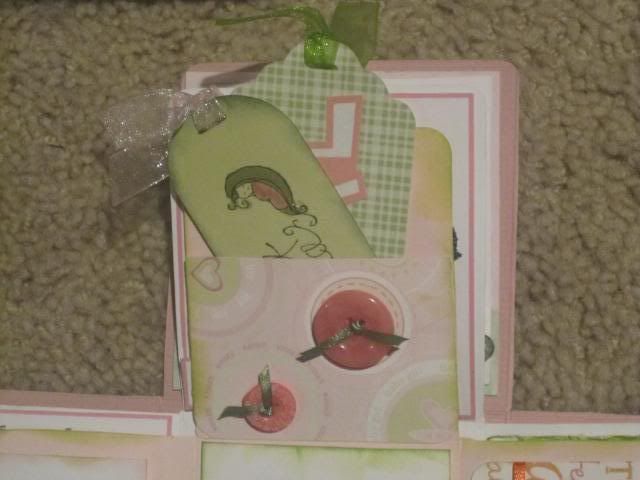 Close up of the tags.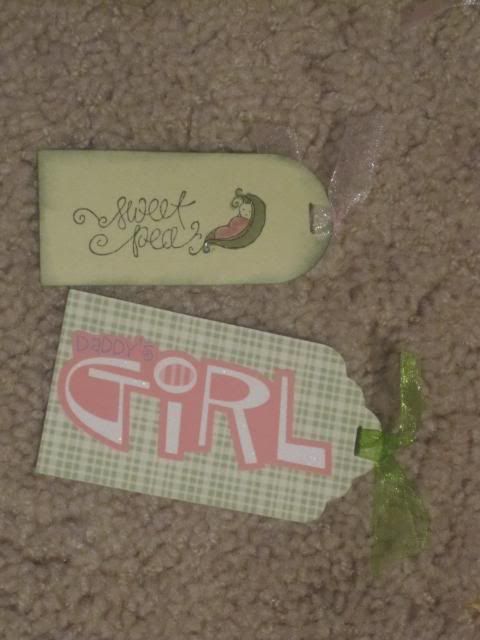 The Mommy and Daddy can write a note to the baby. The papers comes out.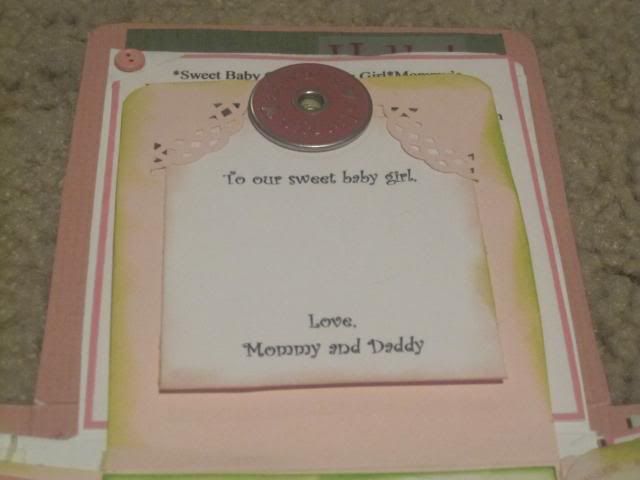 Here is the card that I made to go with the present. I got the card idea from "Cardmaking with the Cricut" Great ideas and easy to follow.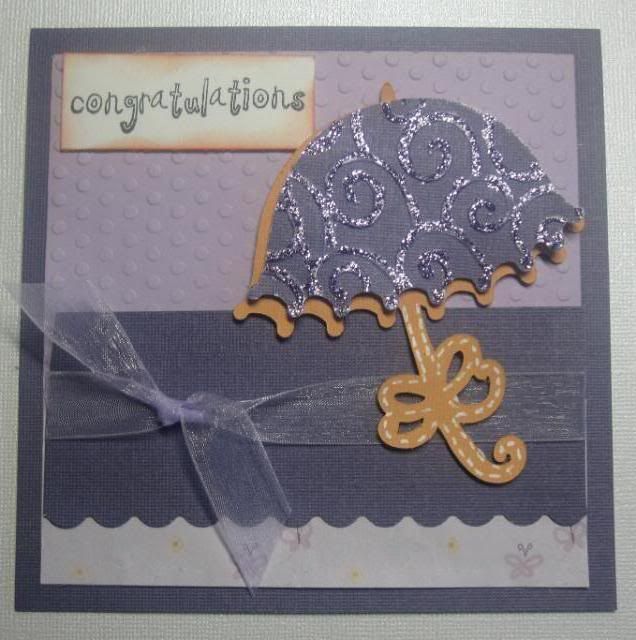 Project #2
Birthday card for one of my friends miles away. I also got this card idea from "Cardmaking with the Cricut"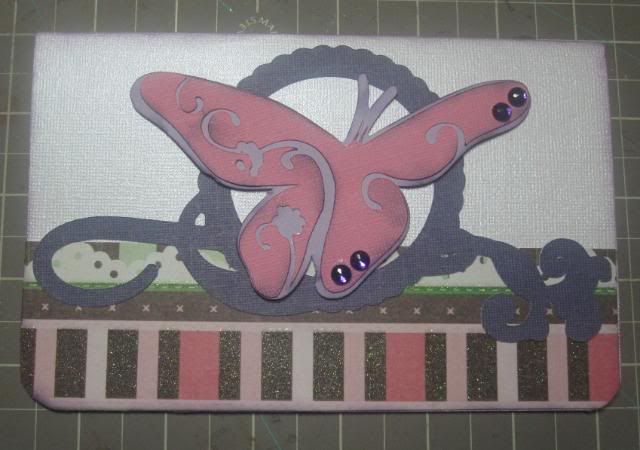 Project #3
This was a word book I made for a follower of my FACEBOOK FAN PAGE. She wanted me to make a book that read, "SNOW" I used the Speaking of Winter and GBS carts for this.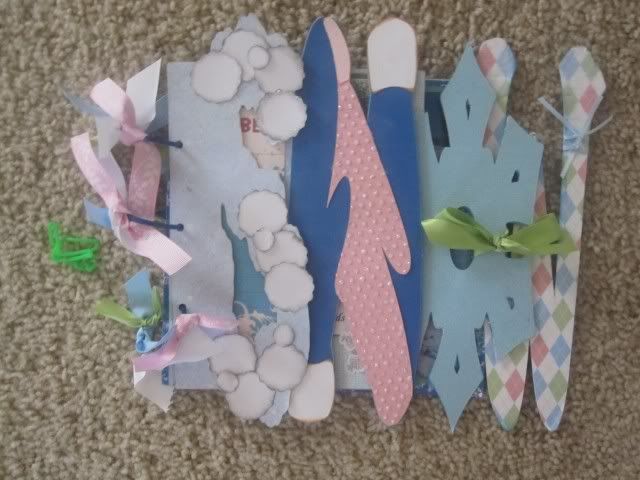 Thanks for Looking (and hopefully commenting)
Until Next Project!