First, look to your left! Don't you love it? It is my new button that you can grab now! Please feel free. The wonderful designer can be located at
http://www.designsbysarahbryan.com/
. She is very reasonable and easy to work with. Thanks Sarah!
Okay, so I wanted to show these cards before the blog hop but forgot because I was so excited about it!
The first card is a birthday day. I used Kraft cardstock. I ran a white inkpad on a layer and then stamp with my favorite stamp...I watercolored the flower and then used some glossy accents to some of the flowers.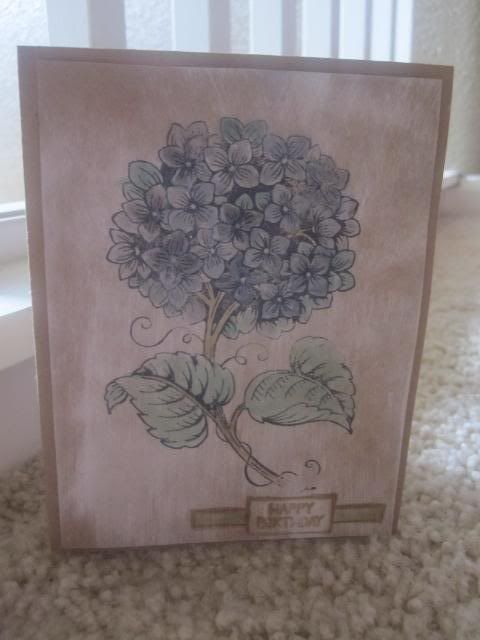 The second card is card lift. I got the idea from Mary. Click
HERE
to see her video. I made this for a baby shower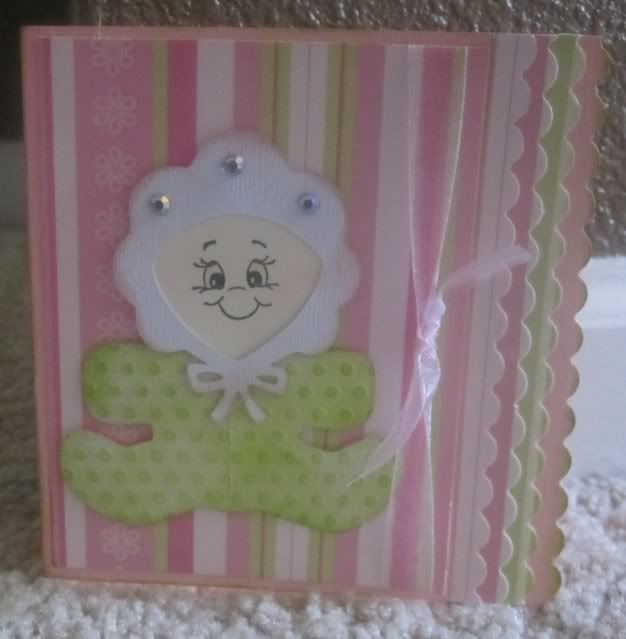 Hope you all have a great Monday!
Until Next Time