I had the honor of having Jill as my boys' (one of) preschool teachers. Humpty Dumpty Preschool Parent Teacher Co-Op (say that 3 times fast) was for children ages 18 months to 5 years. Unfortunately, due to budget cuts, H/D had to close its' doors after more than 40 years of servicing our community. I, as a parent are one of the lucky ones. Jill, in a word to describe her: Amazing. She loves to come to work and she loved each and everyone of the children that walked thru the doors. Thank you, Teacher Jill....This one's for you.
Front of the book closed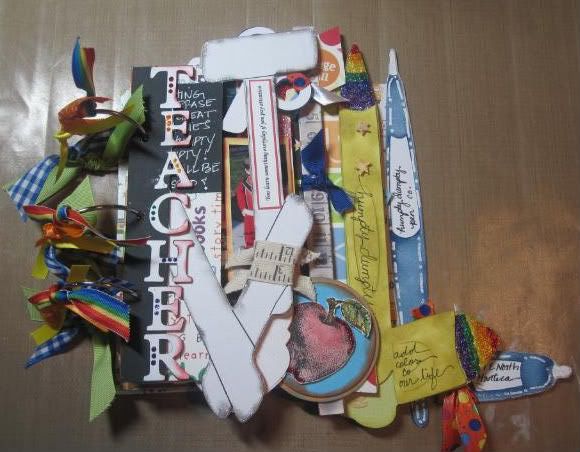 The Letter "J"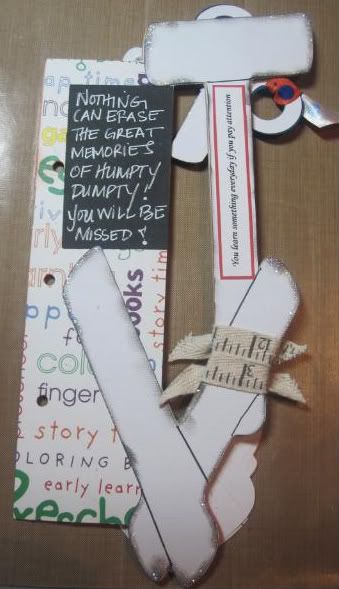 The Back of Letter "J"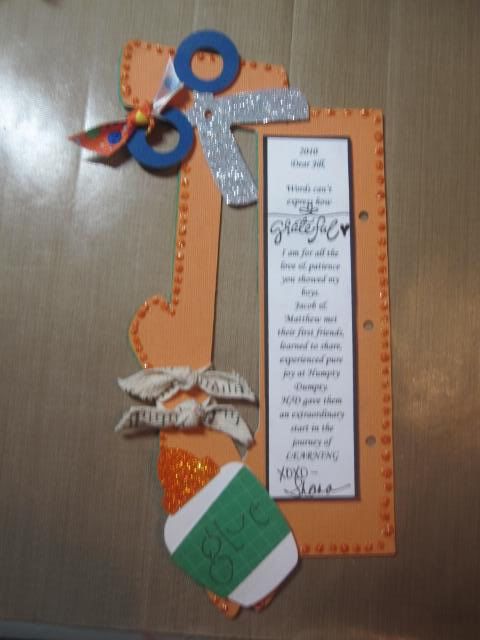 Close up of scissors. I used MS glitter with my Xyron and also an eyelet for the middle of the scissors.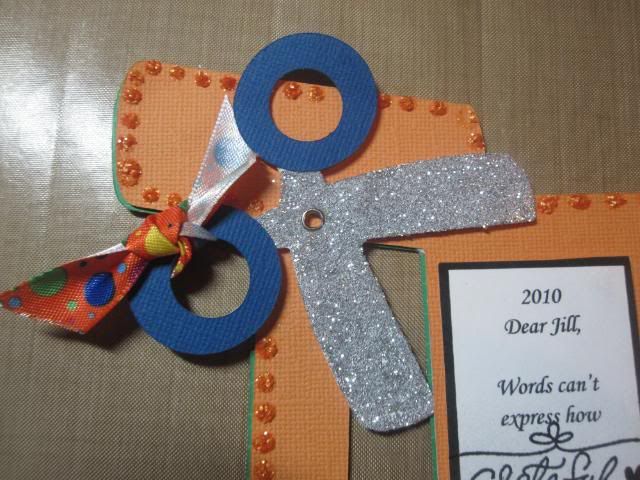 And the glue, I used Orange Peel stickles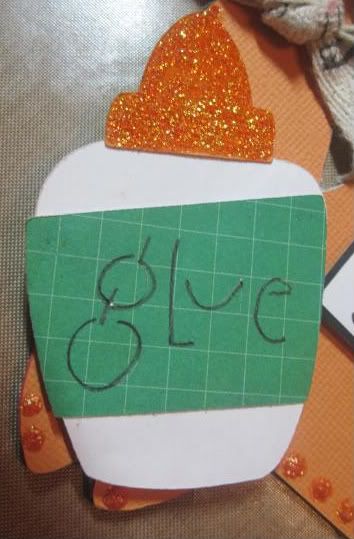 The Letter "I"
The letter is suppose to be a ruler. The pictures are of my older son, pictures from Humpty Dumpty and last one from this first day of kindergarden.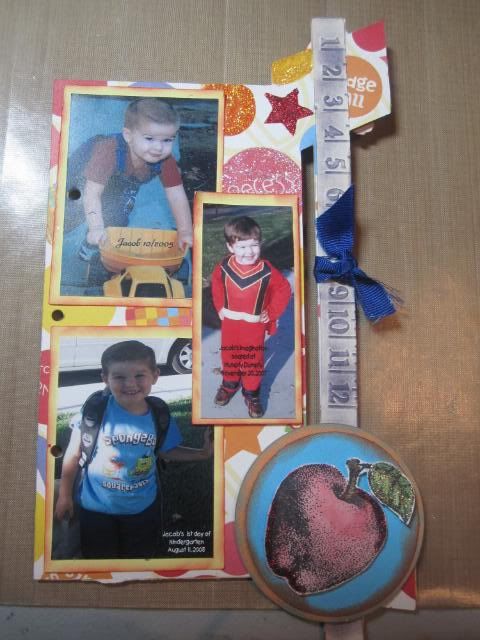 This is a close up of the new embossing border (measure by measure). I inked it with Tim Holtz distress ink in weatherd wood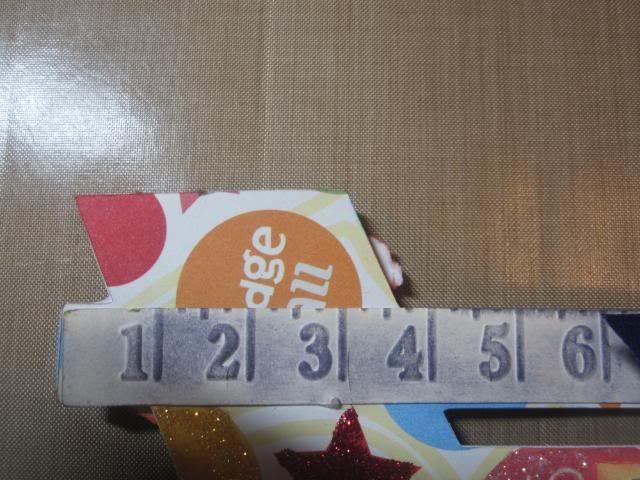 close up of the apple stamp. I watercolored and stickled it.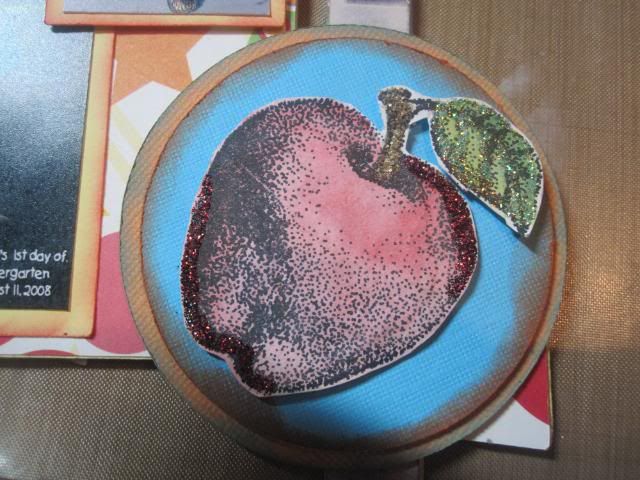 Close up of the stickling I did on the paper print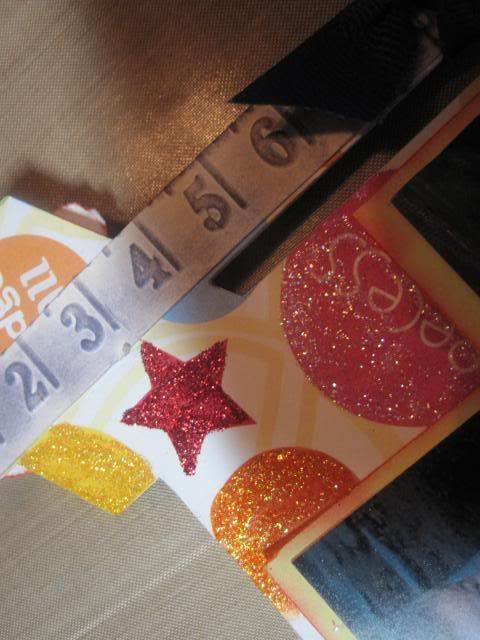 Back of Letter "I'
These pictures of my younger son, he only went to H/D 2 out of the 4 years possible because he was accepted into a 2 day a week speach class, so we took it. I also computer generated the words, "Teacher Jill Rules" and "School Rules" to tie in with the front of the same letter.
Letter "L"
This page is my favorite. It celebrates the birthdays that the boys have had over the years with H/D. I only used stickes for this page.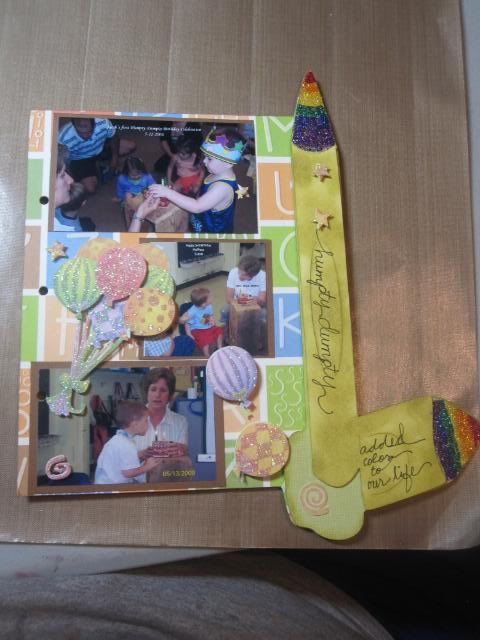 Close up of the "pencils. I stickles the colors of the rainbow and hand wrote, "Humpty Dumpty added color to our lives."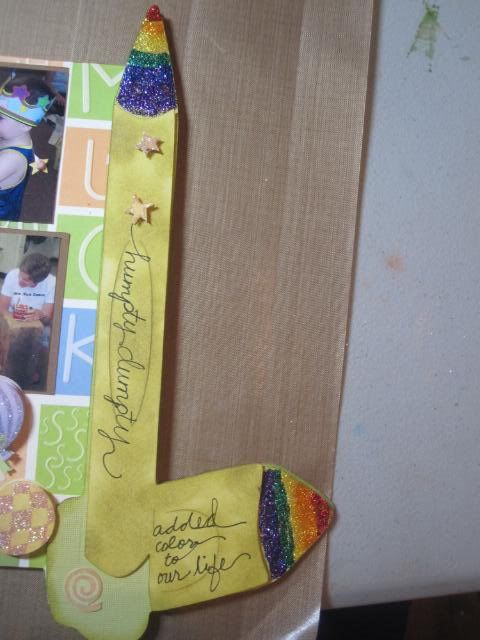 Back of the letter "L"
Ram, Sam, Sam was the song we sung everytime, we ended the day. I used a text box and copied the lyrics. I then put a boy's head in sillouette and then embossed it with the polka dots from cuttlebug.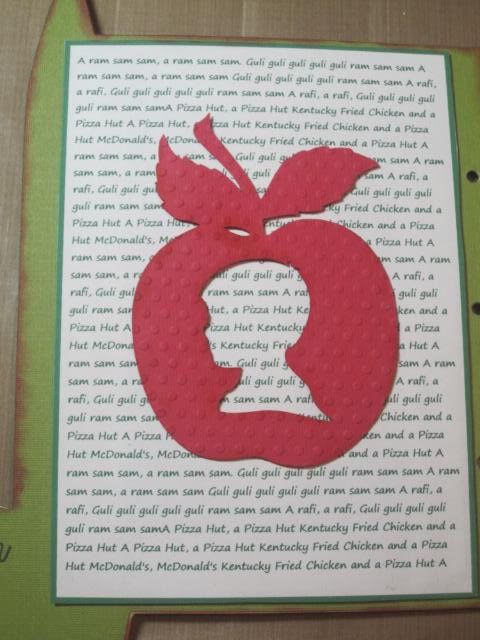 Letter "L"
I put a picture scene with Jacob on his first day of school.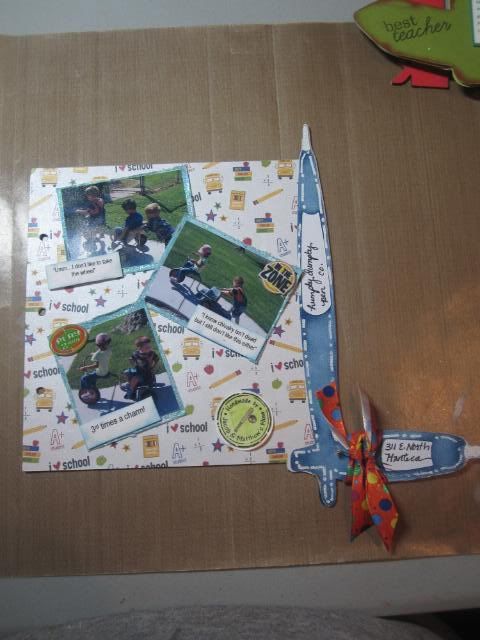 First Picture (my son is the one in the "driver's seat")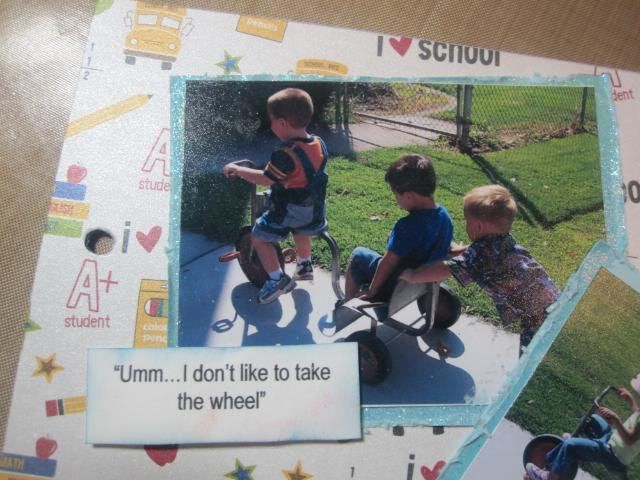 Scene 2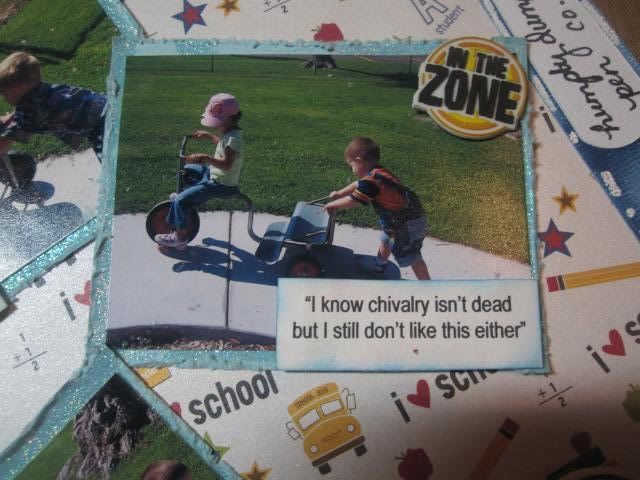 Finally, scence 3. This is one that he can live with.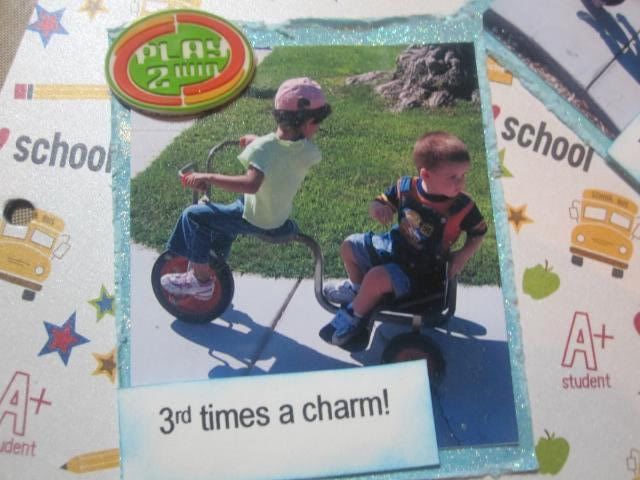 And my stamp of approval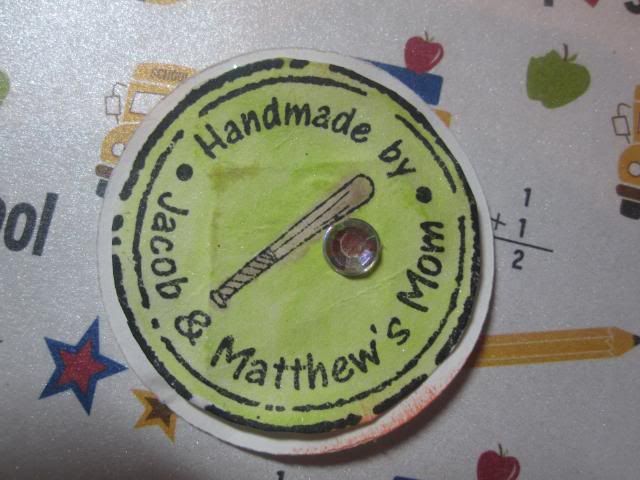 That's all!
Until Next Time!